Meet your Photographer! | Stonetree Photography | Guelph, ON
Hi there!  I am Cindy, owner and lead photographer with Stonetree Photography.  Our goal is to capture life's special moments.  We provide creative sessions for Newborn, Children, Family (and pets!), Maternity and Wedding Portraiture servicing Guelph and surrounding areas.
My approach for each session is to be creative, positive and easy going ensuring your comfort in front of the lens.
My ambition is to create beautiful images for your family you will cherish for years to come.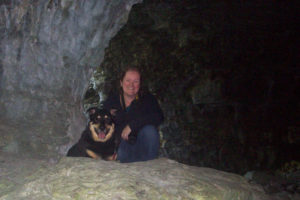 For several years, I was mostly self-taught, having received my first Minolta SLR from my Mom and Dad for a Christmas gift when I was young.  As I developed my own style and technique, I wanted to learn more!
My education:
Graduate of the "Complete Course in Professional Photography" with the New York Institute of Photography.
Completed additional specialized courses and online workshops on:
Pregnancy and Newborn Photography
Baby Safety and Posing for Newborn Photographers
Newborn Props and Posing
Children's Portrait Photography
Essential Posing – Couples, Weddings, Families.
As a result of my continued education, I have a well rounded foundation in all forms of portraits, landscapes, architecture, products, real estate and wildlife.
I prefer to use natural light whenever possible, but I do have a mobile studio as well that consists of a full lighting setup, backdrops and props.  I strive to get the images right in the camera, but do use Photoshop for post processing refinishing, touch ups and for any composition images.
My style of photography is ever evolving and for Newborns I'm expanding more into the dreamy posed pictures we all love on Pinterest, a cute newborn in a basket wearing an adorable hat? yes please 🙂  I'm always in search of new props for your little ones.
For Wedding photography, it is more of a photojournalism style, to tell a story of your special day through my images with an elegant mix of posed and candid photos.  I have covered weddings across Canada (from Ontario to Alberta) and the Caribbean.
When I'm not behind the camera I enjoy being an Auntie to two fantastic little boys, spending time with my fur-babies, two cats and a dog and work as a geomatics engineer technologist.
I look forward to hearing from you and can't wait to have our creative session together.  If you have any questions, want to discuss any special projects, or are ready to book your session, please contact me via the contact page or email me directly at info@stonetreephotography.com.
To all my fellow photographers out there, if you ever need a second shooter or help with any event, drop me a line!  I'd be honoured to work with you and I always feel like there's something to learn from everyone's creative styles.
Thanks for stopping by!